{solutions overview}

"Build a better mousetrap and the world will beat a path to your door." - Ralph Waldo Emerson
Virtual Recruiters Primary Value Add
It's all about the recruiters. The bottom line is our Search Consultants are better than 90% of the recruiters working today. We only associate with recruiters that possess the qualities and qualifications to function as both corporate business partners and specialty industry or skill set oriented headhunters.
These "hybrid" recruiters can easily spend one day on site consulting with the business, taking a job order from a hiring manager, or facilitating interviews and the next day be heads down, direct sourcing from your competition. It is "the way we recruit" that will deliver results and define our true value as a uniquely positioned service provider.
Virtual Recruiters Service Models
We are flexible. Your organization may want to build out a complete "in house" search firm style team or you may just need supplemental sourcing for one impossible to fill position. With this in mind, we offer four models. These models are defined as follows:
Enterprise tascforce™ - This solution is based on the idea of building a full service internal search firm style recruit team within your organization. This approach includes a Talent Acquisition Search Consultant (TASC) Lead or "TASC Manager" to drive the function and be the one point contact for the team and work onsite to manage the project and report in to your HR, Recruiting, or Business Leader. As well, the team includes Search Consultants and Sourcing Specialists assigned to specific departments and/or functions based on the amount of positions assigned.
Department tascunit™ - This model provides recruiting support to one or more business units or departments in a functional, geographic, product, or customer centric approach. An example might be providing one or more Search Consultants to support IT, Sales, or Product Development or having one Search Consultant and one Sourcing Specialist provide services to a specific division or business unit.
Project tascmaster™ - This service level involves the engagement of one recruiter or one sourcer to provide recruiting or sourcing support for one specific group or function. The Search Consultant or Sourcing Consultant can work on site, remote, or semi-remote and is limited to a set number of requisitions (usually 15-20) within that area of specialty. This limit ensures that the level of candidate quality is guaranteed.
Position tascwork™ - This level of support provides on demand a-la-carte sourcing and search services on a part-time as needed basis. Whether it is to provide name generation, sourcing, or full life-cycle recruiting services, the primary factor is that it is specific to one open or ongoing position or need.
Regardless of whether your need is to engage one part-time sourcer or a team of talent acquisition partners, all of our Consultants are equipped to get the job done. These talent acquisition specialists can either work with processes and systems you have in place or they can utilize tools and resources provided by Virtual Recruiters. We are here to support and add value to, not replace your existing recruit function.
Virtual Recruiters Programs and Processes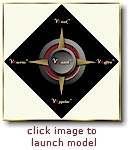 When needed, Virtual Recruiters delivers world-class recruitment process solutions through a suite of integrated best-practice services, technologies, and solutions. They reflect our core competencies and are at the heart of most recruiting strategies in place in mid-size to larger companies.
They are organized into five tightly linked program modules:
Virtual Recruiters Scope of Services
Over many years, our founders have learned that in providing any consulting or search services it is critical to become experts in a specific area of focus. For that reason, we can not be a virtually perfect solution for every company that exists. In defining our focus, we recognize there are hiring needs that do not fit our model. These areas require different approaches and varying expertise.
Services that we do not provide include:
High volume staffing support for low level non-exempt hourly labor
Executive recruitment for positions above the Vice President level including C type and board level leadership
Search services for contractor or consultant positions
University recruiting or internship program support
Areas and/or industries we consider to be our strongest disciplines to deliver full-life cycle recruitment include:
Aerospace / Aviation / Defense
Accounting / Finance / Audit
Apparel Manufacturing / Fashion Merchandising
Banking / Finance / Insurance
Biotechnology / Pharmaceuticals / Medical Devices
Clinical & Regulatory Services
Computers / Peripherals, Manufacturing & Distribution
Consulting, Business and Strategic Planning
Consulting, Information Technology
Consumer Products / Consumer Packaged Goods
Engineering / Product Development / Product Management
Hospitals / Healthcare / Medical
Information Technology & Systems
Manufacturing & Distribution
Marketing / Public Relations / Advertising / Communications
Project / Program Management
Purchasing / Planning / Forecasting / Inventory Management
Quality Management & Assurance
Sales / Sales Support & Customer Service
Software Development / Distribution
Supply Chain / Logistics / Transportation / Warehousing
Telecommunications / Data Communications
Web Design / Development & Technology
If you would like to learn more about how Virtual Recruiters can help you optimize your recruit strategy, contact us immediately.