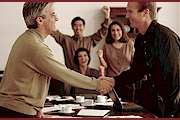 Virtual Recruiters Inc. 1101 California Avenue Suite 100 Corona, CA 92881 directions O
{report management}

VR metrics™ delivers custom recruiting and staffing analytics designed and aligned with the clients existing talent acquisition reporting tools. Recruiting efficiency, actual vs. contracted time to start, days-to-fill, hiring manager satisfaction, candidate source data, and requisition information are just some of the performance measurements that can be provided in a just-in-time or periodic basis.
In order to effectively measure recruiting performance, it is vital to use established metrics to measure both efficiency and effectiveness of any talent acquisition function. At the onset of every new client relationship, it is determined what performance objectives are currently in place so that Virtual Recruiters can align our efforts with your company's goals.
VR metrics™ reports help our client organizations:
Determine their recruiting efficiency more accurately and effectively
Measure performance against comparable organizations using standard metrics
Compare the success of Virtual Recruiters to existing or planned methods of recruitment
Better budget their recruiting expenses and assess key recruiting priorities
Pinpoint emerging trends in the measurement of recruiting efficiency
Once a position is filled by Virtual Recruiters, this report data will be extracted, compiled, and summarized into a customized report provided to the hiring manager and the human resource partner.