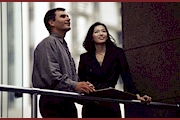 Virtual Recruiters Inc. 1101 California Avenue Suite 100 Corona, CA 92881 directions O
{your resources}
"The greatest achievement of the human spirit is to live up to one's opportunities and make the most of one's resources." - Vauvenargues

Once you start at Virtual Recruiters, you will be equipped with all the tools and resources you need to do your job and realize your potential. Any great recruiter knows that results can be achieved better and faster if the means to source great candidates are available.
This may include resources such as online resume database access (i.e. Monster, CareerBuilder, HotJobs, Dice, etc.), business contact information (i.e. ZoomInfo, Jigsaw, CorpTech, etc.). and association lists (i.e. IEEE, Directory of Associations, etc.),
It is also important to have technology on your side to stay connected and accessible to our clients. Whether it is your laptop, a good high-speed internet connection, or that fancy bluetooth headset you always wanted, the lack of the right tools will never be a concern while working with Virtual Recruiters.
With the right information, the right technology, and the right people to give you sound advise, you will be well armed to do battle in the war for talent.
And for the good of our clients, we need to be well armed to champion their causes.