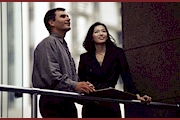 Virtual Recruiters Inc. 1101 California Avenue Suite 100 Corona, CA 92881 directions O
Challenging work, a true career path, and people who care about your development.
That's what you will find working with Virtual Recruiters Inc. Working as a Search Consultant with Virtual Recruiters offers plenty of job satisfaction and challenging assignments. Your career can be as rewarding as you want to make it. We'll empower you, giving you opportunities to build lasting client relationships and develop expertise that will guarantee your future success in any recruiting environment. Work hard and produce results and you will find meaningful purpose to your work while being well compensated and rewarded.
Previous recruitment experience is a pre-requisite - the majority of our search consultants have backgrounds in the industries or functional areas into which they will recruit adding real value to the recruitment process. As well, those recruiters with both corporate as well as agency expertise are preferred since our business model and "way we recruit" process dictates a balance perspective that blends the aggressive nature of search with a corporate and process driven mindset. Critical qualities and success traits that you MUST possess regardless of your qualifications and experience are:
Intelligent mind - strategic thinker, business sense, problem solver

Intrepid spirit - fearless, bold, courageous, adventurous

Interpersonally oriented - responsive, active listener, communicator

Independent nature - self-motivated, entrepreneurial, autonomous
If this sounds like you, then you may have what it takes to join the Virtual Recruiters' team. Click here if you are interested in taking the first step. We will call you to discuss possible opportunities and next steps.